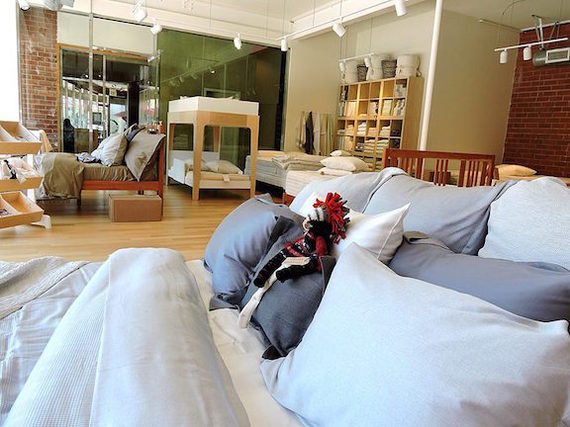 "Sleep is the best meditation" — Dalai Lama
"The lion and the calf shall lie down together
but the calf won't get much sleep" — Woody Allen
Almost everyone's got something to say about sleep. We get too little or too much, it's often disturbed, and not restful enough. Even Huffington Post co-founder Arianna Huffington in her latest bestselling book, The Sleep Revolution, says we're suffering from a sleep deprivation crisis which is having a major impact on our health, work performance, our relationships and additionally our own happiness. She calls for a sleep revolution.
Similarly, Paul Hirschberger, the co-founder of Good Night Naturals, a Los Angeles-based, natuarl bedding company that's dedicated to us getting better sleep through natural bedding products, offers:
Sleep loss is taking a toll on our physical and emotional health. From the aspect of sleep environment, we are concerned with the proliferation of toxins used in conventional mattresses and bedding. We feel that the best mattress is one made with organic and natural materials. Then we focus on physical comfort, getting the body aligned on the mattress, taking pressure off the spine where it shouldn't be, and allowing the body to truly come to rest.
Hirschberger has been interested in natural products since he and his wife, Elly, opened their first "eco" store, Earthsake, in the Bay Area in 1991, inspired by the 20th anniversary of Earth Day. He recalls, "We were wide-eyed and believed the time was right for non-toxic and efficient products that were finally becoming available — like compact fluorescent bulbs, water conservation, tools like low flush toilets, showerheads that cut water down."
Earthsake was recognized as the first "eco" store in the world by media like NPR. By 2000, Paul and Elly had seven stores and a website, and attracted customers from all around the world, including Apple's Steve Jobs and his wife Laurene. In the process, the Hirschbergers developed their "philosophy and direction of the company" and began to do more and more natural bedding products which they saw as a real opportunity.
After selling off their general "eco" business, they created Good Night Naturals in 2006 as an online venture, and then moved to LA in 2015 and opened up a new retail store on Third Street, focusing on mattresses, bedding and linen.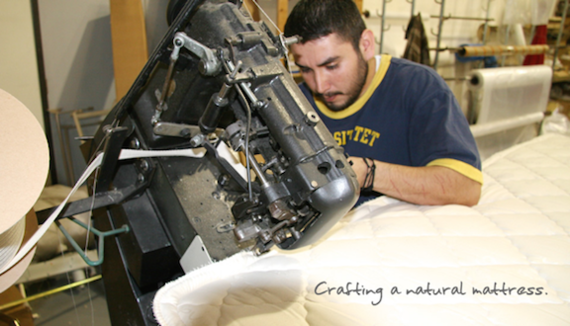 Because we spend more time in the bedroom than anywhere else, Hirschberger says it's vital that we and our family have the healthiest sleep environment. With his growing understanding of our sleep environment, he found more and more information about how toxic conventional mattresses are. For example, Hirschberger suggests that a king sized conventional mattress can have up to 13 pounds of chemical fire retardants in it, chemicals known to harm people, further explaining:
Many traditional mattresses are less than healthy. We like to call them poison mattresses. So, the first thing we did when we designed our mattress, we opted to eliminate any chemicals. A great recipe is to use natural fibers like organic cotton and wool. You come into our store and check out the mattresses and you'll see our knit organic cotton cover on the outside, then just below surface, a layer or two or three of wool, because eco-wool has several purposes like allowing us to build a mattress and eliminate chemical fire retardants. Another proactive part of our mattress is that it wicks away moisture, and this ability to control body humidity is tantamount to a great night's sleep. The drier you stay, the less you toss and turn allowing the body to rest deeply. We also use PureGrow™ Wool in the manufacture of our brand of comforters, pillows, mattress pads, mattresses and futons.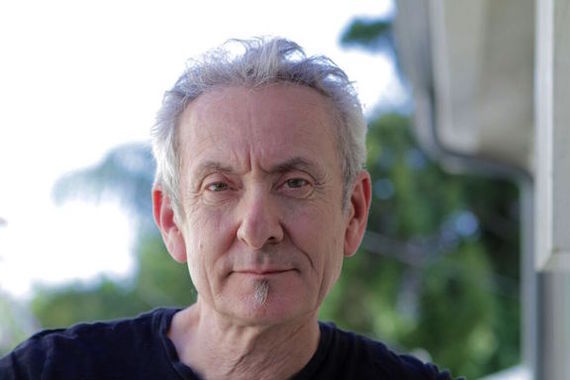 Hirschberger, who has an alternate career as an award-winning documentary filmmaker including his latest, Touchdown Israel, has a laid back approach to making movies and also to his natural bedding store. He feels it's instructive to build a foundation of knowledge for customers to "fully understand why we do what we do, why we use the materials we use, and why we build mattresses a particular way using 100% natural latex and organic cotton, and sell bedding that's based around eco-wool."
Then after discussing the issues of chemicals and toxins in conventional bedding, he says it's important to realize that everyone's body is different. Hirschberger adds:
Once you have that understanding of why we do what we do with the materials, you're going to need to find a mattress you're physically comfortable resting on. So we get you onto a mattress. We have about 10 sample mattresses in our store, to try out, to feel physically comfortable with and which also suits your pocketbook — so we offer a wide range of price points, and comfort levels, from soft to quite firm. Another thing while you're checking out the mattresses, we support each individual in various ways, using traditional inner springs, pocket coil springs, and 100% natural latex which is increasingly popular.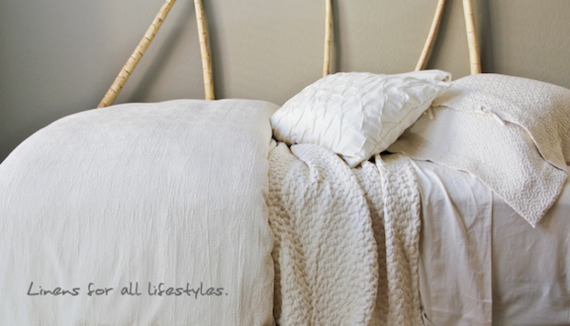 In over 25 years in the "eco" natural products business, Hirschberger says the key to attracting and maintaining customers is excellent service and keeping them informed, adding, "We do our best to educate and illuminate the issues and facts which are necessary to their decision making process."
So go take a lie-down on one of Good Night Naturals' 100% natural mattresses, snuggle in and check out the difference. But as Woody Allen suggests, just don't lie down with a lion.